For 5 years I have had the same boring Argos duvet cover in a dull shade of mocha.  Yesterday I finally succumbed, and bought some new duvet covers.
I was keen to buy myself an organic duvet set for a while but the colours are generally limited to white or mocha as well as being a little bit out of my price range.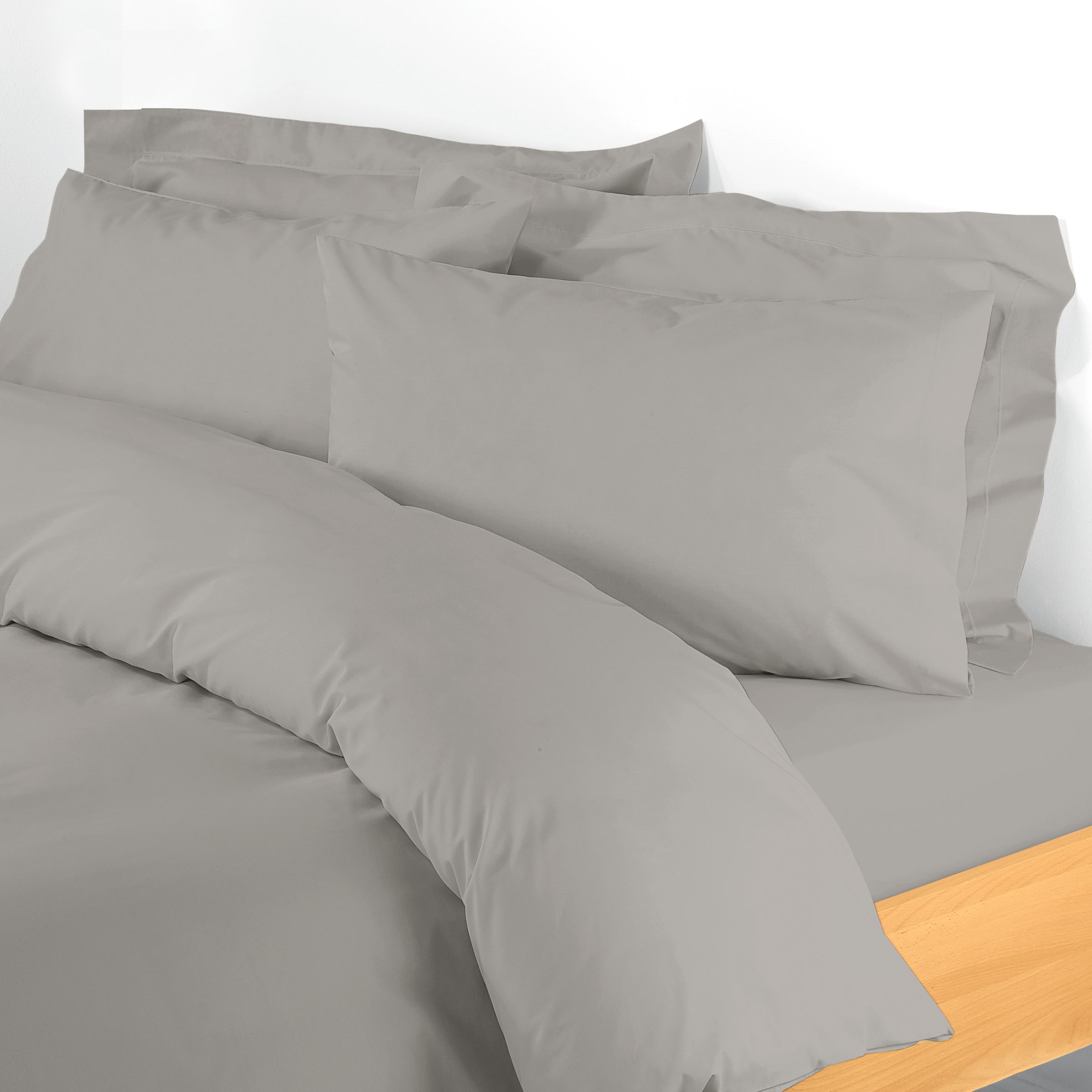 Grey might be though of as a dull companion of mocha but I have been thinking of a simple grey and white room (perhaps with a touch of yellow ).  We are moving in a few months into a flat-share with a friend (in an attempt to save some money) and I am dreaming of white walls.  Those are words I never thought I would say as growing up I had (wait for it) sunflower yellow and deep orange walls with a border stenciled of lizards in gold! My taste has become more subtle as the years have passed and I hate nothing more than the insipidness of magnolia coloured walls (the shade we currently have).
It is going to be slow going but my goal is to have something clean with no clutter but still a lived in and warm feeling; lots of textures to compensate for the minimalist colour palette.  So to give you an idea, this is what I am sort of dreaming of.
Things that I would like long term
Blankets: I am not sure if I should stick with my quilt idea or attempt to learn another skill and crochet (or perhaps knit) a warm woolen blanket (or both)?
For the pillow cases I want to find some funky material and make pillow cases.  Throw pillows have come to annoy me as they just seem to end up on the floor anyway and I thought by making the pillows slightly more interesting would create the same effect that throw pillows do.
Artwork – so many options.
A lamp for my side of the bed (and probably one to replace T's which is also an old Argos one that has seen better days).
Sources: 1. John Lewis; 2. Ekenstam via Desire to Inspire; 3. Apartment Therapy; 4. Design*Sponge; 5. Design*Sponge